Have you joined the new CoinOut app? It was even on Shark Tank! I don't know about you, but I love to watch Shark Tank! I just downloaded the CoinOut myself recently, and the thing that I love the most is that all you need to do is scan your receipt! There's no tracking certain offers, or buying certain items. You just scan each receipt and earn a small amount back per receipt.
Here is how it's works:
1) Download the Coinout App by clicking this link!
2) Lay your receipt from any retailer flat and take a picture of your receipt with the Coinout App!
3) Earn cash back for submitting your receipt!
4) Redeem your cash back for Paypal, Gift Cards or transfer it to your bank account!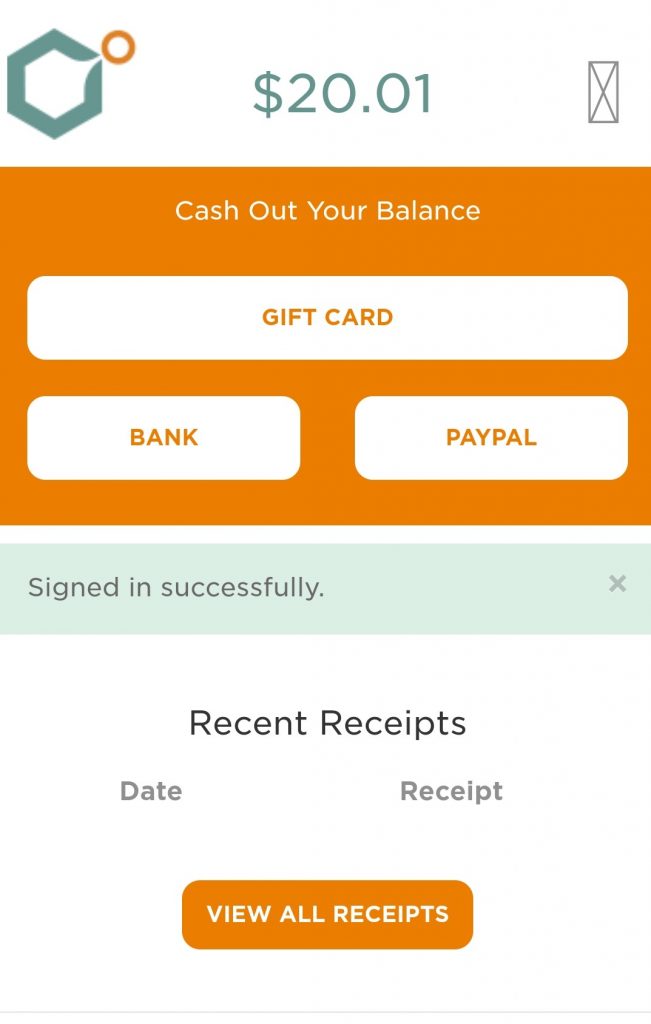 Here's a few tips that I've found for you!
1) There is NO minimum payout to transfer to your bank account or redeem for a gift card. There is a $2.50 minimum balance to transfer to Paypal.
2) You can only request a transfer once a week.
3) Here are the requirements that your receipt must meet!
a) Date of Transaction (must be within 2 weeks from upload date and shown on the receipt)
b) Store Name
c) Total Bill Amount
d) Receipt line items with prices
e) The receipt cannot have been uploaded by your account previously or another account.
4) If your receipt is long, fold it so that all this information still shows!
5) Yes!!! You can submit e-receipts!
6) The following receipts DO NOT earn cash back!
A) ATM Receipts
B) Lotto Tickets
C) Credit Card Slips
D) Money Orders
E) Pictures of just barcodes or QR codes
7) My favorite tip is that you can even earn cash back from Fast Food places! Most of ya'll know that I have a Chick-fil-a habit! So, I'm excited about this one!! Woop!
8) This is a BIG ONE! Friday's are CoinOut Cash Day! And, that means on Friday's you have a chance to earn extra cash back! All you need to do is find the social media post from Coinout, and join in the fun! You can find Coinout on Twitter, Facebook or Instagram!
So, don't delay! Head over to this link and join Coinout today!!!! And, come back and tell me how you like it! I want to hear how much you are earning back! And, shhhh! It's okay if you don't tell your family that you are earning cashback and then use it for a special treat yourself! We don't judge you for it! I may just do the same!