Tis the season to have congealed salads, and fruit cake, and all those really yummy fluff dishes.  I'll be honest I'm not a fan of congealed salad or fruit cake.   But, I am a fan of fluff!  What is your favorite fluff recipe?  Mine is the orange fluff!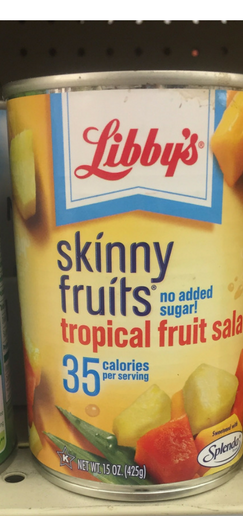 Libby's Fruits, $1.69 each
$1.00/3 Libby's Fruits printable coupon
just $1.36 each wyb 3 cans.