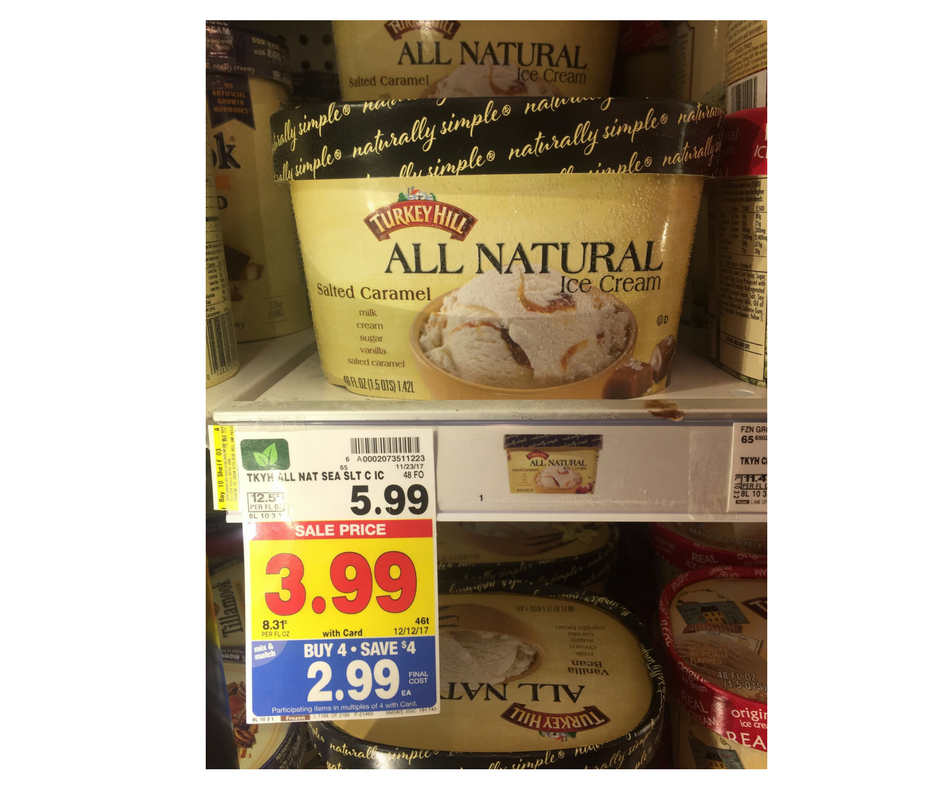 I have a house full of ice cream lovers.   Little Mr. Kroger Couponing and Little Ms, Kroger Couponing both LOVEEEEE ice cream.   They would eat ice cream every single day if I would let them.   Of course I don't!  What is your favorite flavor of ice cream?
Turkey Hill Ice Cream, 48 oz, $2.99
–$1.50/1 Turkey Hill All Natural Ice Cream printable (log in)
Just $1.49 after coupon!