Have you seen these new Paisley Farm products that are now available in your local Kroger stores? As most of you know, I'm a semi low carber! I am always on the lookout for a product that I can add to liven up salads, or easy and simple side dishes! So, far my favorite product has been by far the Southwest Bean Salad!
Ya'll there is now a brand new digital to help you save even more money!
One of the things that I love the most about Paisley Farm is that they work with only the freshest vegetables to help preserve all the flavor! And, they do it so well with these products! Paisley Farm has been in the business of vegetable pickling since 1945 and they have it down to an art form!
These bean salads by Paisley Farm are by far my favorite product they have! I ate them straight out of the jar, and I swear I could have ate the entire jar! Thankfully, these products are low calorie. To make them even better the ingredient list is short, and there is NOT a single item on there that I can't pronounce! Finding fresh and quality foods without all the additives are one of the most important things I look for in products.
The SouthWest Bean salad really worked amazingly on top of a bunless burger! It added a great flavor punch that I couldn't even imagine until I tasted!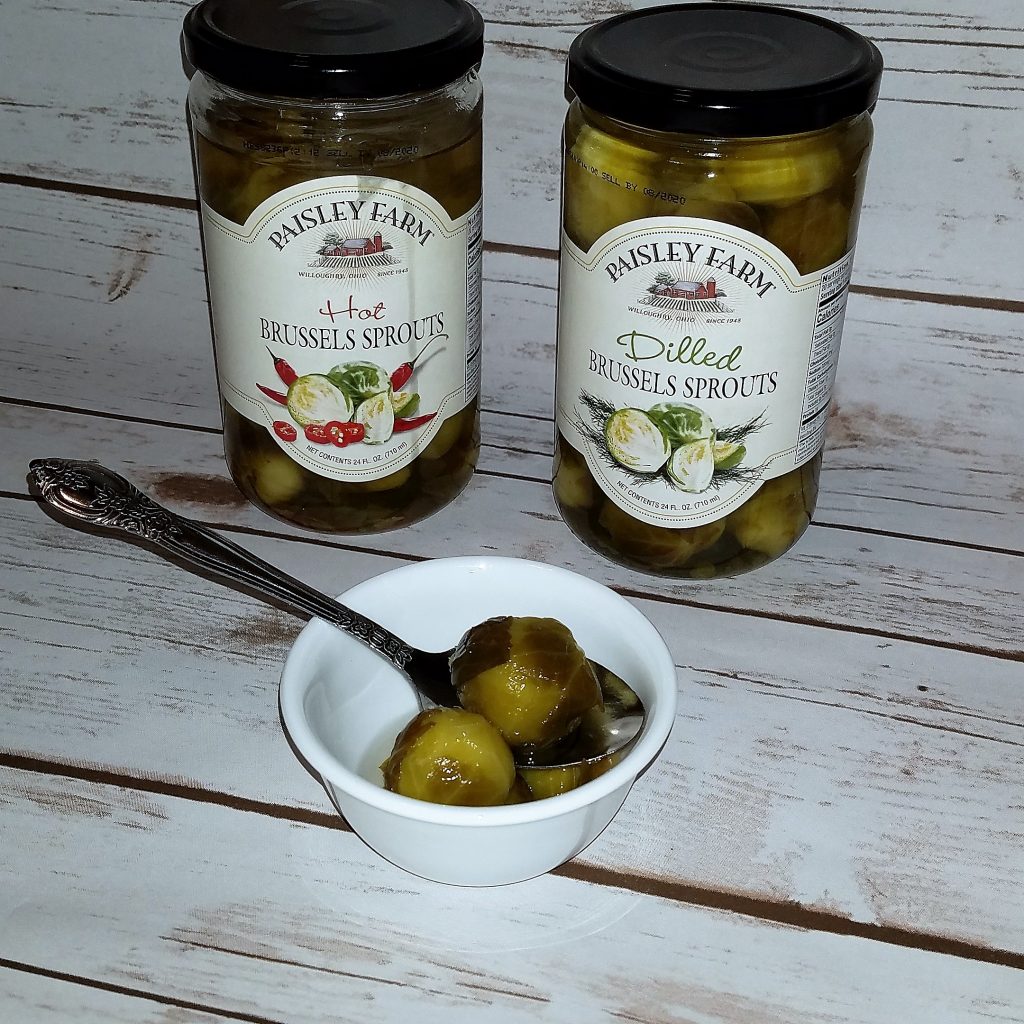 When I saw these jars of Paisley Farm Brussels I just knew that they were begging for me to put them on top of a salad! But, once I popped one of the Hot Brussels in my mouth, I didn't think they would make it to the salad! I just couldn't stop myself from eating them! They were delicious! And, don't even get me started on the Dill Brussels. I LOVE pickles, and these Dill Brussels were like a pickle and a Brussels sprout got married and had a baby! It was minding blowingly yummy!
Ya'll have to check these out at your local Kroger store! They are available in stores now and you can find them on the canned goods aisle!
Leave me a comment down below to let me know which Paisley Farm product that you want to try!
This is a sponsored post, but all opinions and thoughts are 100% my own.